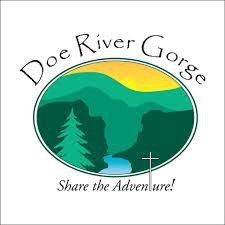 Bible Study, Team Building, Games, Camp Fire and Saturday DAYQUEST.
What is Dayquest…
Ride the 700-foot water-landing zipline … get blasted by the BLOB … Swim in the manmade LAKE with a white-sand beach, water volleyball and basketball, water slides, the LILY PAD crossing and WATER OBSTACLE COURSE. See it all from the giant CLIMBING TOWER overlooking the lake! Also, guided horseback trail rides on scenic wooded trails and arena rides for the youngsters. A favorite for all … Rail excursions into the Doe River Gorge on the historic tracks of the former East TN & Western NC Railroad.
Cost is only $25.00 per person ($20.00 per person if you have more than one child). Please use a special offering envelope and place it in the offering boxes outside the church office or in the vestibule. Mark Student Retreat and the child's name on the envelope.
If you would like to sponsor a student for the trip the actual trip cost $109.00. We do have many JAM students that will have trouble coming up with their portion of the trip so any donations are greatly appreciated.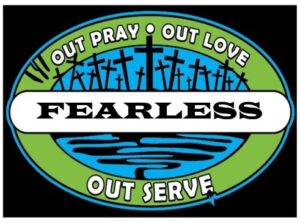 Retreat Theme – 2 Timothy 1:7
"For God gave us a spirit not of fear but of power and love and self-control."