JAM (Wednesdays)
J.A.M. will meet at 5:30 pm in the J.A.M. Room and continue to follow the social distancing guidelines (shown below). Masks are required at J.A.M. except while eating.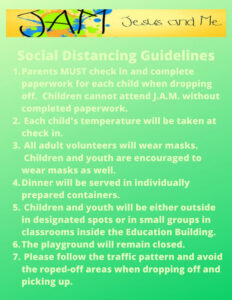 JAM is an exciting community outreach on Wednesdays for children kindergarten through 5th grade. At 5:30, we invite area children to a simple/nutritious meal. We follow that up at 6:00 pm with a mini VBS experience. Please be in prayer for our children's ministry and student ministry.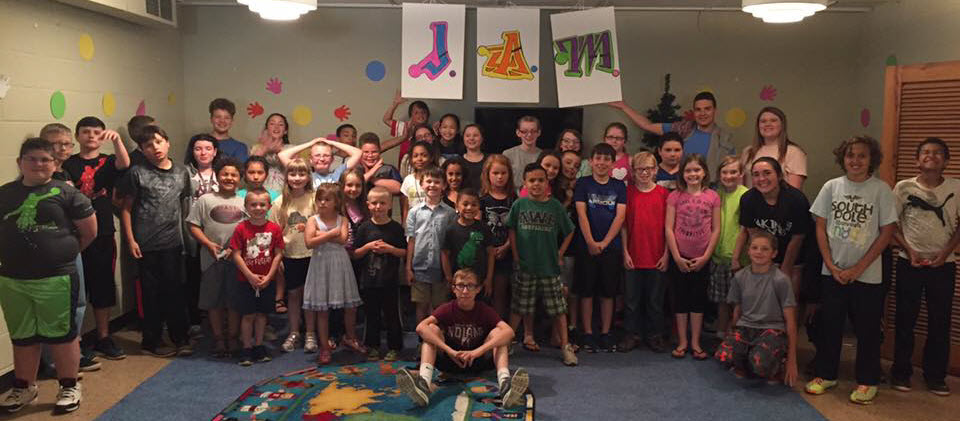 Preschool Worship (Sunday Morning)
Children ages 1 year to 4 years old meet to worship our Lord in the Nursery Area of the first floor of the Education Building. The children can start in the nursery or sanctuary for children's sermon then join Preschool Worship. We worship our Lord through age appropriate songs, Bible story videos and activities.
Children's Worship (Sunday Morning)
Join us each Sunday morning at 11:00 am for our special children's worship. Children begin the morning worship in the sanctuary and depart for children's worship after the children's sermon. The children enjoy and worship our Lord through age appropriate prayer, songs, a message and scripture.
Jammin' Sunday Night
Note: Jammin' Sunday Night is postponed until further notice. We will not have indoor, regular activities at the church on Sunday evenings until announced otherwise due to the need for deep cleaning in between services on Sundays.
Children in grades Kindergarten – 5th Grade are invited to come and hang out at Jammin' Sunday at the Garden every Sunday night from 5:30 pm to 7:00 pm. Jammin' Sunday Night consists of Devotion, Snacks and Puppet Ministry! There is also an outing on the 4th Sunday of each month so check the church bulletin each week to find out what is happening. If you like JAM on Wednesday night, you will LOVE Jammin' Sunday Night.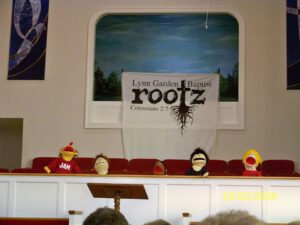 Project JFK School Supply Collection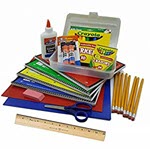 The list below is an updated request from Kennedy Elementary on their current needs. This year we are only able to accept unopened supplies for each student.
Supplies Needed:
Pants for Clothing Closet (Boys and Girls – all sizes needed)
Reusable water bottles
Colored Pencils