About LGBC Youth Ministry
The youth ministry of Lynn Garden Baptist Church exists to partner with parents in teaching and showing students how to live a godly life. We accomplish this by coming together weekly to study God's Word, traveling to various events, providing outreach activities at the church, and engaging the students themselves in service.
Being part of a good youth group is one of the most satisfying and enjoyable things for a young person to do! And it all happens within a safe and positive environment where students can benefit from peer and mentor relationships, biblical teaching, and people who genuinely care about their lives. What better place for teens to spend their time?
Regular Weekly Youth Opportunities
Sunday School
Sunday Mornings @ 9:45 – 10:45 on the 3rd Floor
Morning Worship Service
Sunday Mornings @ 11:00 – 12:00.
Rootz
Sunday Evenings @ 5:30 – 7:00.

We meet at 5:30 and enjoy a dinner/snack. When we are finished in the JAM room, we travel upstairs for our devotional and time of fellowship. Students in grades 6 thru 12 are encouraged to join the fun.
JAM
Wednesday Evenings @ 5:30 – 7:00.

J.A.M. meets at 5:30 pm on the second floor of the Education Building in the J.A.M. Room.

Dinner is served at 5:30 and then we spend time worshiping our Lord. Again, we travel upstairs and divide into groups for a time of diving into God's word!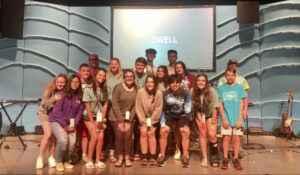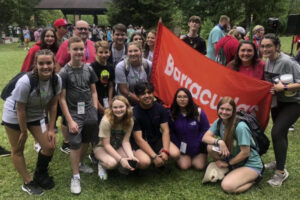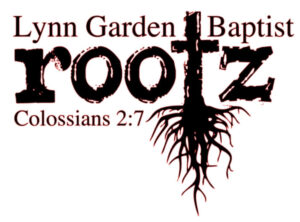 Rootz is the name for the LGBC Youth activity on Sunday Nights! We have worship, games, a brief message, small groups, and of course FOOD! Please plan to join us for Rootz each Sunday.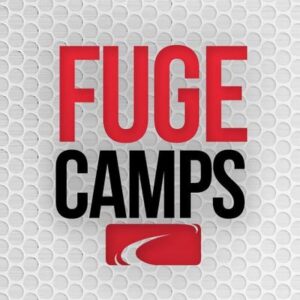 M-FUGE @ Ridgecrest
July 3 – 7, 2022
John Espy will be leading worship!
Please see Andy for more information.
Rootz Summer Nights in July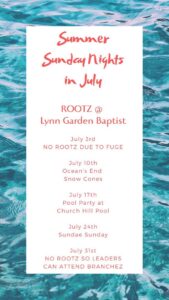 Fun Fest Christian Concert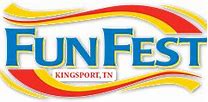 This year's Fun Fest Christian Concert features Zach Williams and Shane and Shane on Thursday, July 21st! We will have a limited number of tickets, so let Andy know if you're planning to go!
J.A.M. Back-to-School Bash
Sunday, August 3rd is our annual BACK TO SCHOOL BASH at J.A.M.!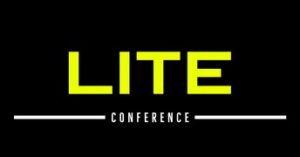 Make plans to attend this year's LITE Conference on
Saturday, August 6th
!
Student-Led Sunday Morning
Our next Student-Led Sunday Morning will be Sunday, August 7th! We will meet in the Fellowship Hall for breakfast at 9:45 during Sunday School before leading in the Sunday Morning Worship Service!
Here are a few goals for Rootz in 2022! Have an idea? Let Andy know.
"Branchez" College Ministry – Meet on 5th Sunday Evenings for Bible Study
Signage for Youth Rooms
Bible Verse Signs for J.A.M. and ROOTZ
Pre-Teen Sunday School Class
Continue "The Thread" Bible Study in Sunday School – Starting the New Testament in 2022!
Finish Furnishings in "High School" Room
Finish Furnishings in J.A.M. Room
Divider Between Dining and Worship Spaces in J.A.M. Room
Finish Equipping Game Room
Continue Replacing Tables in J.A.M. Room with Kitchen Tables
ROOTZ Sunday School
The Thread (New Testament)
J.A.M.

ROOTZ
Secret Church (David Platt)
BRANCHEZ Small Group

Ephesians: Your Indentity in Christ
Student-Led Worship Services
Our youth sometimes lead the worship services and they do a great job! On Youth Sunday the youth lead the worship service, so the old way of doing things is gone and the new way has begun. The music is new and there is a different energy in the room.
Our next Student-Led Sunday Morning will be

Sunday, August 7th

!
Come and watch how the LGBC Youth worship our Lord!

Volunteer Opportunities
Due to COVID-19, the date when the volunteer opportunities will resume has not been determined.
The LGBC Youth is very appreciative to our church family for supporting the outreaches they do with Shades of Grace and Engage TriCities! Without you they could never serve and bless the people that they do, but the blessings that are received from this are yours as well because of the support and prayers that you offer. That is why they want to give each of you the opportunity to be blessed and be a blessing in 2022 alongside of them.
Our youth will be doing outreaches with Shades of Grace and outreaches with Engage TriCities in 2022 and they are asking you to partner alongside them. Here are the ways that you can do this:
Be blessed to be a blessing! Thank you for your help!