About LGBC Youth Ministry
The youth ministry of Lynn Garden Baptist Church exists to partner with parents in teaching and showing students how to live a godly life. We accomplish this by coming together weekly to study God's Word, traveling to various events, providing outreach activities at the church, and engaging the students themselves in service.
Being part of a good youth group is one of the most satisfying and enjoyable things for a young person to do! And it all happens within a safe and positive environment where students can benefit from peer and mentor relationships, biblical teaching, and people who genuinely care about their lives. What better place for teens to spend their time?
Regular Weekly Youth Opportunities
Sunday School
Sunday Mornings @ 9:45 – 10:45 on the 3rd Floor
Morning Worship Service
Sunday Mornings @ 11:00 – 12:00.
Rootz
Sunday Evenings @ 5:30 – 7:00.

We meet at 5:30 and enjoy a dinner/snack. When we are finished in the JAM room, we travel upstairs for our devotional and time of fellowship. Students in grades 6 thru 12 are encouraged to join the fun.
JAM
Wednesday Evenings @ 5:30 – 7:00.

J.A.M. meets at 5:30 pm on the second floor of the Education Building in the J.A.M. Room.

Dinner is served at 5:30 and then we spend time worshiping our Lord. Again, we travel upstairs and divide into groups for a time of diving into God's word!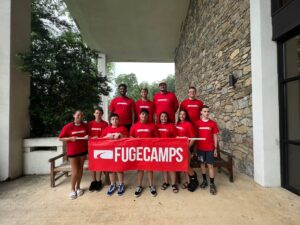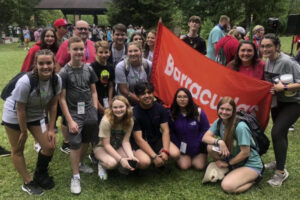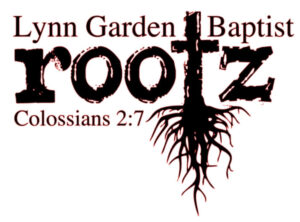 Rootz is the name for the LGBC Youth activity on Sunday Nights! We have worship, games, a brief message, small groups, and of course FOOD! Please plan to join us for Rootz each Sunday.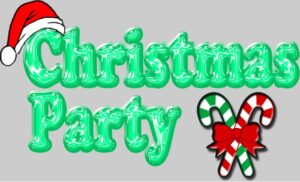 December is crazy busy, so let's have a Christmas Party to kick off the Christmas season! We'll have food, some games, and decorate the Christmas Tree in the J.A.M. Room to get ready for our J.A.M. Christmas Tree Lighting on November 30th!
Christmas Program Practice
Our Christmas Program is coming up on Sunday, December 11th at 6:00 pm!
Here is the schedule for practices – PLEASE PLAN TO ATTEND EVERY PRACTICE!!!
Sunday, November 20th – 5:30
Sunday, November 27th – 5:30
Sunday, December 4th – 5:30
Sunday, December 11th – We will stay after Morning Worship!
We may also practice during J.A.M.!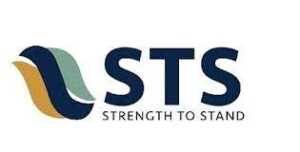 Mark your calendars! Strength to Stand 2023 is
Saturday, January 14th through Monday, January 16th
(MLK, Jr. Day – there is no school on that Monday!). The cabin is booked and Doug has volunteered to be our chef for the weekend! Paperwork and more information coming in November. Cost is $50 for the weekend!
New Wednesday Night Series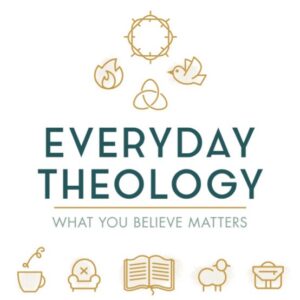 We have started a new series on Wednesday nights called "Everyday Theology: What You Believe Matters!"
We will begin a new series on Sunday nights at ROOTZ studying 1 Timothy 4:12!
Only 3 more months in 2022, so let's start planning for 2023!
Have an idea? Let Andy know!
Continue BRANCHEZ
Continue Mentoring Groups
Continue Student Worship on Sunday Nights
Signage for Youth Rooms
Bible Verse Signs for J.A.M. and ROOTZ
New long-term Bible Study for Youth Sunday School class. We will be completing "The Thread" soon!
Finish Furnishings in Sunday School Room
Finish Furnishings in J.A.M. Room
Divider Between Dining and Worship Spaces in J.A.M. Room
Finish Equipping Game Room
Finish Andy's Office on 3rd Floor
"Springing Up" Youth Night in Spring 2023 on a Wednesday Night
Start "The Landing" Small Group
ROOTZ Sunday School
The Thread (New Testament)
J.A.M.

Everyday Theology: What You Believe Matters
Sunday Worship Service – Sunday Nights
Be An Example (1 Timothy 4:12)
BRANCHEZ Small Group

Ephesians: Your Identity in Christ
Student-Led Worship Services
Our youth sometimes lead the worship services and they do a great job! On Youth Sunday the youth lead the worship service, so the old way of doing things is gone and the new way has begun. The music is new and there is a different energy in the room.
Come and watch how the LGBC Youth worship our Lord!