Our Beliefs
WHAT DOES OUR CHURCH BELIEVE ABOUT THE BIBLE?
We believe the entire Bible is the inspired Word of God and that men were moved by the Spirit of God to write the very words of Scripture. Therefore, we believe the Bible is without error. We also believe in the Bible's authority for governing our lives.
WHAT DOES OUR CHURCH BELIEVE ABOUT GOD?
We believe in one God who exists in three distinct persons: Father, Son, and Holy Spirit. Each person is coequal and coexistent. We also believe that God is the Creator and Ruler of the universe.
WHAT DOES OUR CHURCH BELIEVE ABOUT JESUS?
We believe that Jesus Christ is the second member of the Trinity (the Son of God) who became flesh to reveal God to humanity and to become the Savior of the lost world. Jesus lived a sinless human life and offered Himself as the perfect sacrifice for the sins of all people by dying on the cross. He arose from the dead after three days to demonstrate His power over sin and death. He ascended to Heaven and will return again someday to Earth to reign as King.
WHAT DOES OUR CHURCH BELIEVE ABOUT HUMANITY?
We believe that all people were created in the image of God to have fellowship with Him but became separated in that relationship through sinful disobedience. As a result, people are incapable of regaining a right relationship with God through their own efforts.
WHAT DOES OUR CHURCH BELIEVE ABOUT SALVATION?
We believe that the blood of Jesus Christ, shed on the cross, provides the sole basis for the forgiveness of sin. Therefore, God freely offers salvation to those who seek God's forgiveness and place their faith in the death and resurrection of Christ as sufficient payment for their sin.
WHAT DOES OUR CHURCH BELIEVE ABOUT THE CHRISTIAN LIFE?
We believe all Christians should live for Jesus Christ and not for themselves because He is Lord of our lives. By obedience to the Word of God and daily yielding to the Spirit of God, every believer should mature and be conformed to the image of Christ.
WHAT DOES OUR CHURCH BELIEVE ABOUT THE CHURCH?
We believe that the church is the body of Christ, of which Jesus Christ is the head. The members of the church are those who have trusted by faith the finished work of Christ. The purpose of the church is to glorify God by loving Him and by making Him known to the lost world.
Our Vision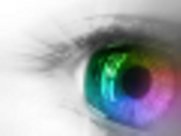 At Lynn Garden Baptist Church, our PASSION is to Grow God's Garden Together by helping others to:
Glorify Jesus Christ through worship and excellence.
We believe that it is important to worship Jesus Christ. He is our Lord and Savior. Therefore, we want to help others to learn the importance of giving Him the honor that He deserves. We encourage everyone to come and experience a worship service and to give Him their best in whatever they do throughout the week.
Grow
Grow in a personal relationship with Jesus Christ and with other believers.
Our desire is to help everyone grow in their relationship with Jesus and with other people. We firmly believe that church should be a place where family takes care of family. Church is to be a place of acceptance and encouragement as we all go through life together.
Give
Give of one's time and resources to the service of Jesus Christ.
God has blessed all of us in various ways with resources, time and talents. We believe that everyone should give a portion of all of these gifts to service for God. Therefore, our passion is to help everyone use what God has blessed us with for His glory and reaching out to minister to others. The overall goal is to see His church grow.
Go
Go to the nations to proclaim the message of Jesus Christ.
Our passion is to grow God's garden, i.e. the church. Therefore, it's important that we focus on telling others about the good news about Jesus. We support and participate in various mission projects and other ministries that have a focus on telling the world about Jesus. We also encourage each other to actually tell others about the exciting work that God is doing at the Garden.
Our Process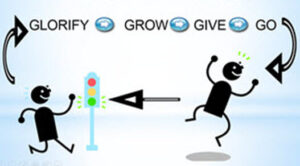 Our Prayer