LGBC Vacation Bible School – 2021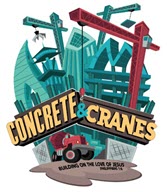 The focus for VBS will be Philippians 1:6, "I am sure of this, that He who started a good work in you will carry it on to completion until the day of Christ Jesus." It takes a whole village to reach the children … everyone is needed and wanted to participate in this exciting ministry. There is a sign-up sheet for volunteers located outside the church office.
You do not want to miss VBS in 2021 as we will share the Good News of Jesus with all ages. We think that VBS should be fun, yet grounded in reality. Everything that is taught will be Bible-based and biblically accurate. Bible characters will not be presented as cartoons or inanimate objects. Our goal is for children to understand the reality of the Bible through an entertaining, theme-oriented learning approach. And, we'll strive to make the learning and activity features appropriate for the age group they are designed to reach. There will also be a class for adult learners.
Is VBS at Lynn Garden Baptist Church fun? Please watch this short video to find out.